Bamboe Marketing Management
Online marketing is an increasingly competitive market, one in which developments are moving very quickly. If online marketing is not your core business, it is difficult to keep abreast of all the changes. Let alone use them.
There are two types of people needed for online marketing: managers and specialists. The manager has a helicopter view and manages the online marketing process. The specialists guarantee quality through their focus on a specific field.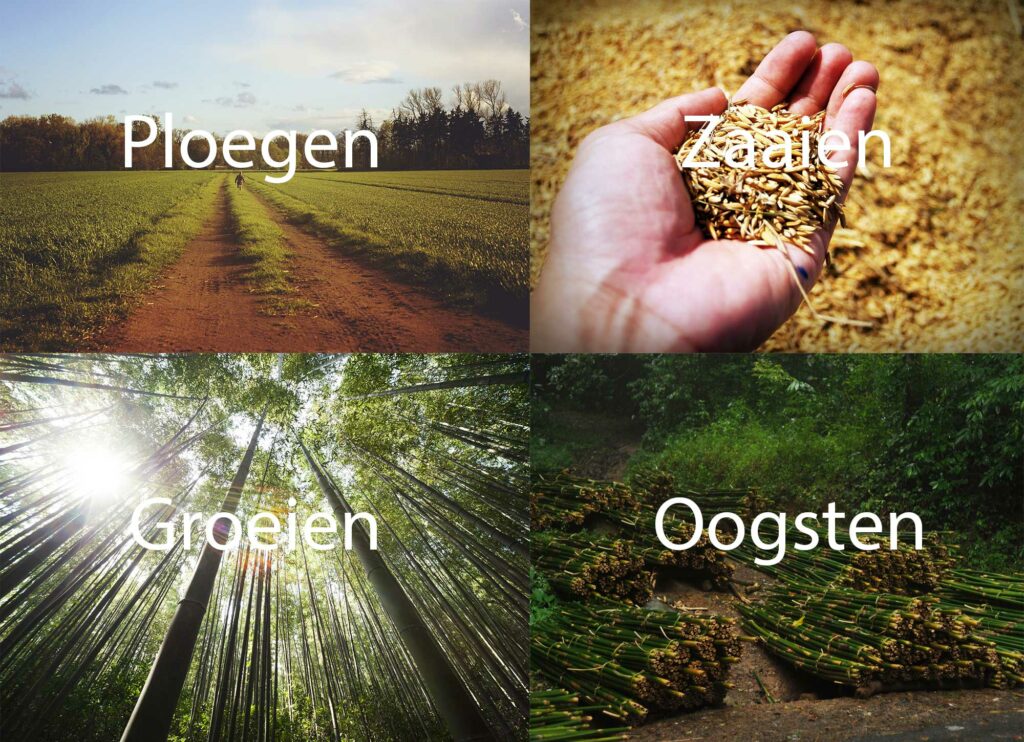 The reality is often that clients take on the role of online marketing manager themselves. This often causes problems such as:
Difficult communication with specialists because clients do not master the online marketing jargon

Clients have to explain their story several times.

Clients are too busy for regular consultations with the various specialists.
An overarching plan and strategy is lacking.

The affiliated specialists may not be the most suitable party for the client.
Missed opportunities because some online marketing channels are not (properly) used.

Too much cost for certain activities.

Poor quality of work due to lack of specialism.

Objectives are not achieved.

It is unclear what online marketing (has) delivered.

Missing revenue and profit growth

.
You will be assigned an online marketing advisor who will analyze your company and online marketing situation.
Based on the analysis, your advisor will draw up a strategy and action plan and make recommendations for specialists. Your advisor will also estimate the budget required to achieve your objectives.
Your advisor links online marketing specialists to your company and mediates in the communication between you and specialists. This can be done, for example, by setting up an overarching online marketing file that specialists can read and supplement.
You can consult your advisor with questions, ideas and/or comments and there will be regular meetings to discuss results and next steps.
Specialist activities include tasks such as: website development, advertising on search engines and social media, content development and data configuration.
Advantages Of Online Marketing Management
Clear objectives and an appropriate budget for a clearly defined period (or S.M.A.R.T.)
Saving unnecessary (high) costs for specialist activities.
All actions are in line with your objectives.
You can make use of our knowledge of various online marketing parties and the differences between those parties. This way we can link the most suitable specialists for you to your company.
All information about your company related to online marketing is summarized for you and reported as efficiently and effectively as possible.
The communication is set up as efficiently as possible for you. You can choose your degree of choose involvement.
Executive activities of online marketing are monitored, discussed and
adjusted for you.
You are fully aware of the results of online marketing.
Online marketing management consists of multiple services: online marketing advice, planning, linking and mediation.
For a progress report, your current and the desired situation is analyzed. The current situation analysis may consist of the following sub-analyses (but not limited to):
An overarching analysis in which the current online marketing strategy, budget, current campaigns, and the results of those implemented campaigns are mapped (if any).


A target group analysis in which we find out who your online marketing target group is via an interview and via Google Analytics.


A keyword and social analysis where we find out via Google Keyword Planner, Google, and social media what people are looking for and what people find interesting.


A data configuration analysis in which we check the most important statistics, the configuration of tools such as Google Analytics, Google Tag Manager, and Google Data Studio.


A website analysis in which we investigate the speed, technical optimization, search engine optimization, conversion optimization, and the performance of your website.


A marketing channel analysis where we examine the results of each marketing channel in Google Analytics.


For the desired situation, we ask for your turnover, profit, and cost objectives. If these are not defined, we will help you with that. If you have specific objectives for, for example, the website or an online marketing channel, these objectives will be mapped out and described. If you do not have specific objectives, your business objectives will be taken as a starting point.
We devise an overarching strategy for your company and draw up an action plan for a specific period. We determine which specialists are needed for the implementation of the action plan and together with the specialists we provide you with an estimate of the required budget.
Linking your company to specialists can be done in two ways:
We arrange the introduction and the specialist does the negotiations with you himself.


We do the negotiation for the specialist with you.
You can also choose to have the communication with the specialists done by us and that we report to you. It will sometimes be more convenient if you contact the specialists directly if they need, for example, company information, but in general the specialists need someone with a helicopter view of the online marketing situation of your company.
We can help you with online marketing mediation by:
Organizing the communication between you and specialists efficiently and effectively.


Take the communication between you and specialists off your hands.